More people are making use of their mobile phones than their laptop or desktop devices due to the availability of different apps.
Mobile applications have become part of our daily lives. Whether they are for personal or professional purposes, they can be very useful. As the number of users of mobile applications is only increasing, it is essential for a company to make one available to its customers, while taking over the tools most requested by them.
Personalized services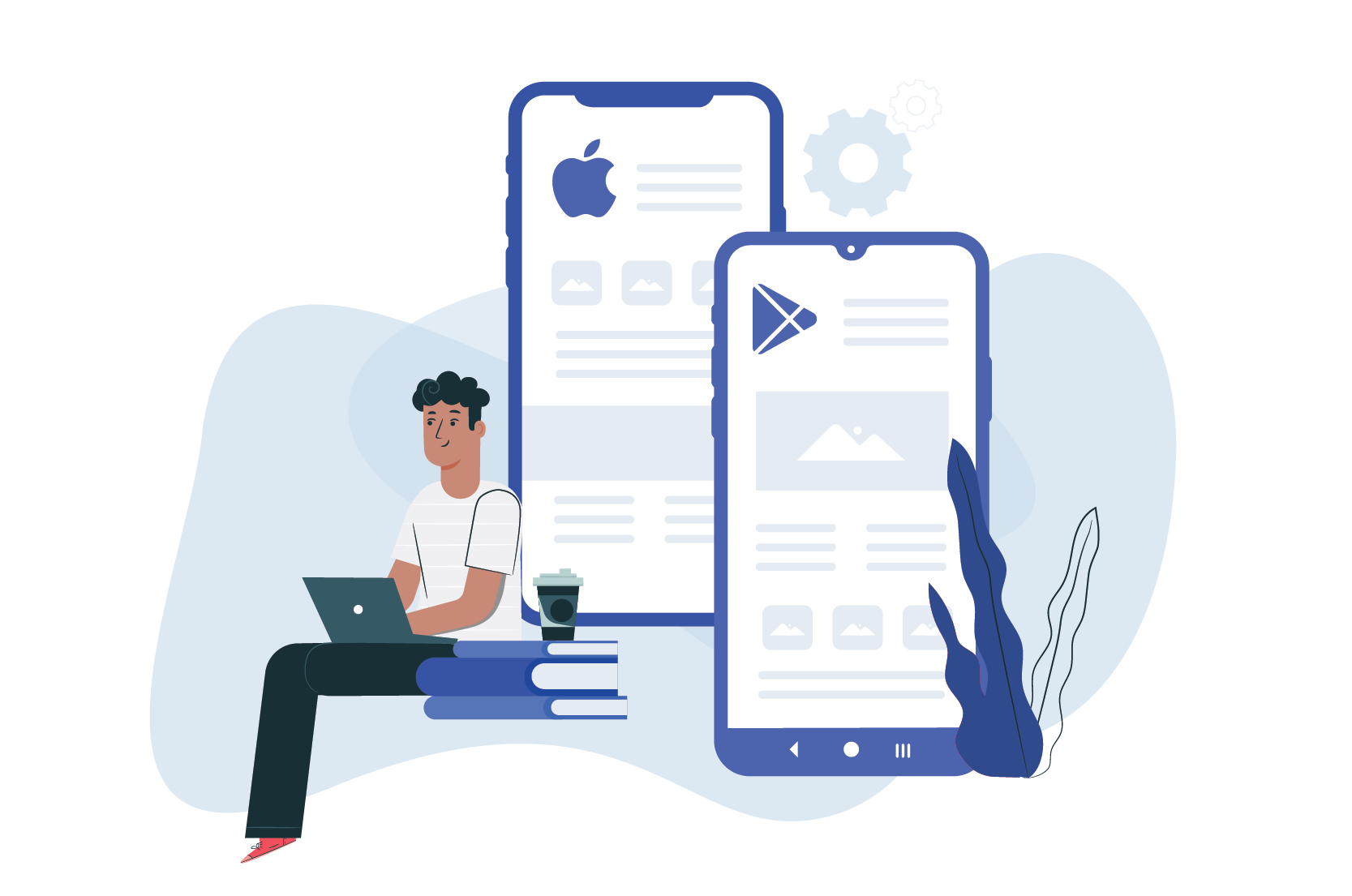 Through mobile application, it is very easy to collect all the useful data from your customers. Like their recent purchases, searches and many more. And through proper analysis, you can provide them with the options of the services they want. And in this way, you will be providing personalized services to every customer. Which will make them inclined towards your brand when more.
Increase Customer Engagement
Engagement is exactly what you can create with your application. It ensures that your business is right in the palm of your customer's hand. Consumers can interact with your business while in the car, in the dentist waiting room and in line at the bank. Furthermore, you can use their location and profile information to personalize your offers in order to make them more relevant and attractive.
Build Brand Awareness
One of the most important things an app offers to consumers is awareness of and communication with your brand. It provides an environment where regular interaction with your target market can foster trust and loyalty.
Not to mention, the more frequently a consumer is exposed to your brand, the higher their intent to purchase becomes. It is for this reason that mobile apps are considered an effective strategy for promoting and building brands.
In today's competitive world, mobile apps are one of the best tools for exponentially enhancing the visibility of your brand. This can be achieved by creating an app that has features your customers will love, while at the same time is well branded and intuitively designed.
It can be difficult to take a critical view of your business and understand how it might translate onto mobile. Instead, try and think of an organic way that your business could be extended through mobile.
Consider the resources your business can dedicate to future app development projects. While having an internal team may allow you more control over the development process, it may also require a larger investment. Bringing on an external resource, like a freelancer or development agency, can be a more worthwhile investment for some businesses.